The Right Services for You
Each college has a department that welcomes and provides specialized support to students with disabilities (SWDs) or limitations so that they have the same opportunities to succeed as other students.

It is important to specify that only the SWDs themselves can decide to enrol in Adapted Services. This service could be called different things, including Service d'aide à l'intégration des étudiants et étudiantes (SAIDE), or Learning Centre.

Adapted Services
College Adapted Services are responsible for providing students with the accommodations and services that address their disabilities, impairments, and the challenges they face, and for providing college staff with the conditions to support these students.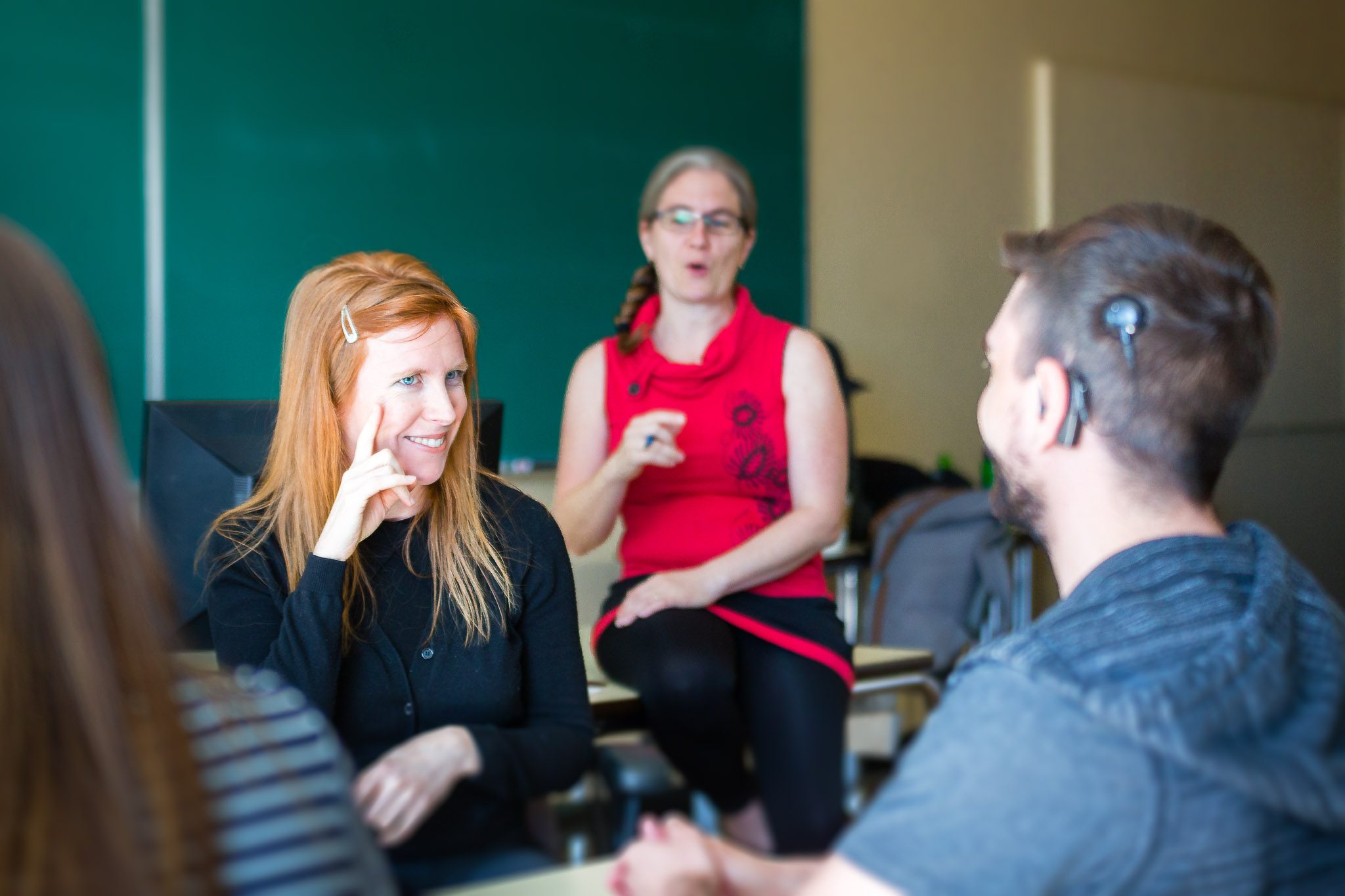 Credit: Sarah Latulippe
When to Contact Adapted Services?
It is strongly recommended that you contact the Adapted Services team upon confirmation of your admission to the college. This enables officials to quickly put in place an intervention plan that will promote college readiness. 
It is important to mention that it is the SWD who must contact Adapted Services to request services. The high school intervention plan and other information about the student will not automatically be forwarded to the college by the high school. You should therefore plan to request a copy of the relevant documents from your high school.
How to Prepare for the First Meeting?
The Adapted Services Counsellor will first conduct a needs assessment. Following this evaluation, they will draft an intervention plan that will allow for the implementation of the necessary measures to compensate for the identified limitations and meet the needs related to the chosen training program and the context in which the program will be offered in the college.
In order to complete this assessment, the counsellor will need to know the SWD and their needs. For this reason, it is important to bring all the documents that could help make an accurate assessment of needs (diagnosis or diagnostic evaluation, high school intervention plan, comments from teachers, authorization to communicate with these people, etc.) to the initial meeting.
In the event that access to these documents is not possible or that they do not provide the counsellor with a clear picture of the needs of the SWD, additional information or validation of the condition by a health specialist qualified under the Quebec Professional Code may be requested in order to target and implement all necessary accommodations and services.
What can Adapted Services offer me?
Based on the intervention plan developed during the initial meeting, various services can be offered to make a program of study accessible.
SWDs ensure that they are surrounded by an experienced team that will accompany them throughout their college studies and help them to overcome any challenges that may arise along the way in relation to their functional limitations and training program. This team is mainly composed of adapted service counsellors, special educators, and tutors, but also, in some colleges, psychologists, guidance counsellors, speech therapists, psychoeducators, etc.
Here are some examples of services you may receive from this team: identification and implementation of accommodations, access to technological aids, tutoring, physical accompaniment, development of study/organizational strategies, adapted exam rooms, adaptation of materials, physical accessibility of premises, assistance with stress management, development of contingency plans, liaison with teachers, etc.
Who will know that I have applied for assistance from Adapted Services?
This process is confidential. Any transmission of information will be done with your consent.